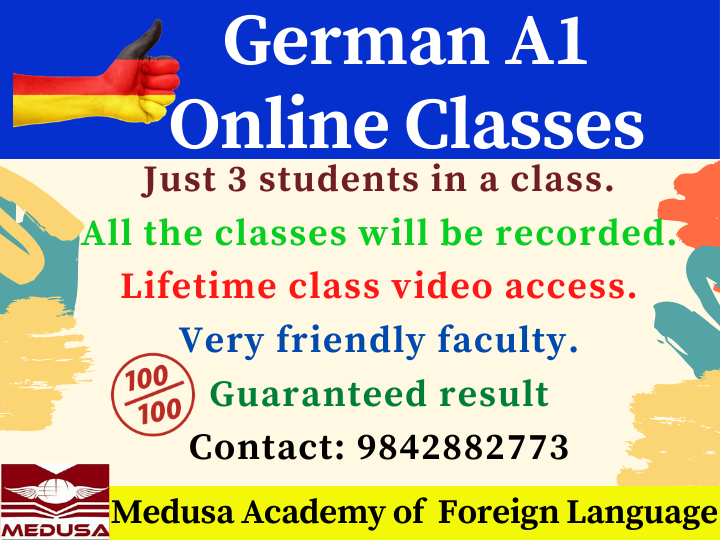 Registration open for German A1 online classes
Just three students in the class.
All the classes will be recorded and uploaded on our website fluencyjet.com
You can access the class videos at any time.
Very friendly and highly qualified faculty.
All your doubts will be cleared very promptly.
Guaranteed result.
Learn from the comfort of your home.
Contact: 0422 257 42 91
WhatsApp: 98 42 88 27 73